I use the Skype mobile app once a month, usually to talk with friends and family. I just noticed this.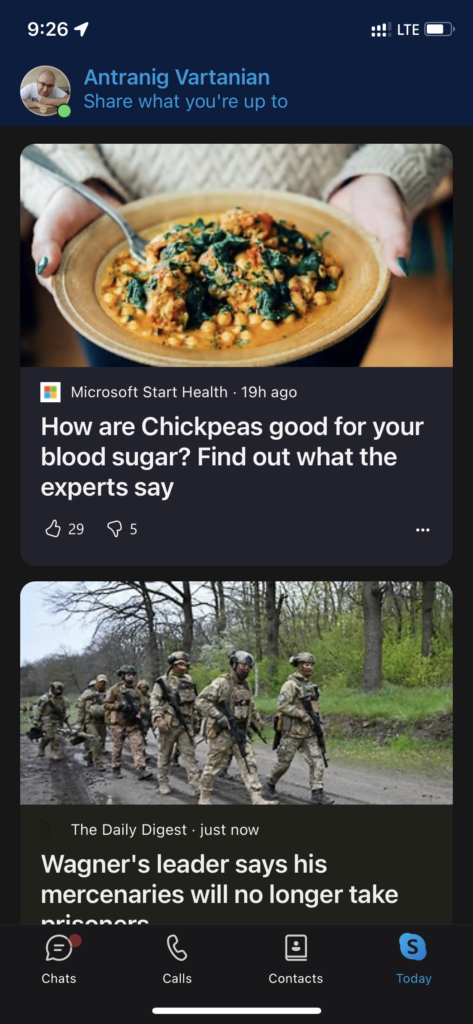 There's a new tab/view named "Today" which shows a feed of articles… WHY???
Are all proprietary vendors trying to do "everything, everywhere" or what?
I have no words, I'm still shocked.