I've been thinking lately that I am NOT able to blog a lot and I always blame external factors, "Oh I don't have time" or "oh there's no pagination in my theme so there's no point of blogging daily, yet."
But in reality, turns out I'm just being lazy.
I've been reading Jamie Zawinski's blog for years, via RSS, of course. Couple of days ago I opened it via my web browser, an woah those number hit me hard!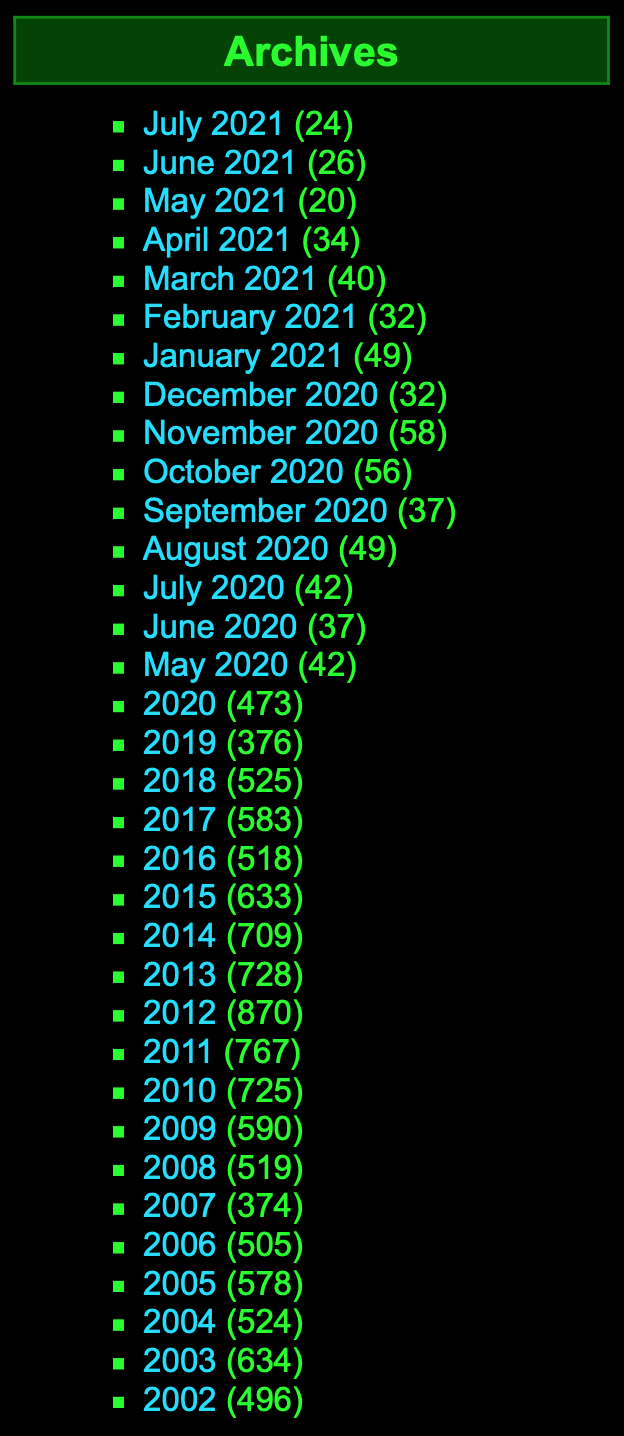 As you can see, there are 366 days in a year but jwz happens to have more posts per year than that! Look at year 2012, there are 870 posts!
I mean, I know that my favorite blogger, Rubenerd blogs a lot, but I never knew how much.
I know he has 10 posts per, and his blog currently says
Page 1 of 758 → Older posts
And I know he started blogging since 2004, so if you do the math using bc,
$ echo '(758 * 10) / (2021 - 2004)' | bc -l
445.88235294117647058823

Actually, lately I've learned about expr, it's very handy in command line scripts!
$ expr \( 758 \* 10 \) / \( 2021 - 2004 \)
445

What I'm trying to say is, I don't know how people blog regularly, it's not that I don't have any ideas in my head, there's always something to say, something to share, something to write about. If it's not technical then at least it's political.
Recently Lilith suggested that I should try to allocate 30 minutes a day to write some posts, even if it would end up into the drafts. This is me trying to do that, while drunk 🙂
That's all folks!