I've been working very intensively with Jailer the last couple of days.
The first thing I added, which I personally needed it is a dry run, where Jailer says what it would do. Here's an example.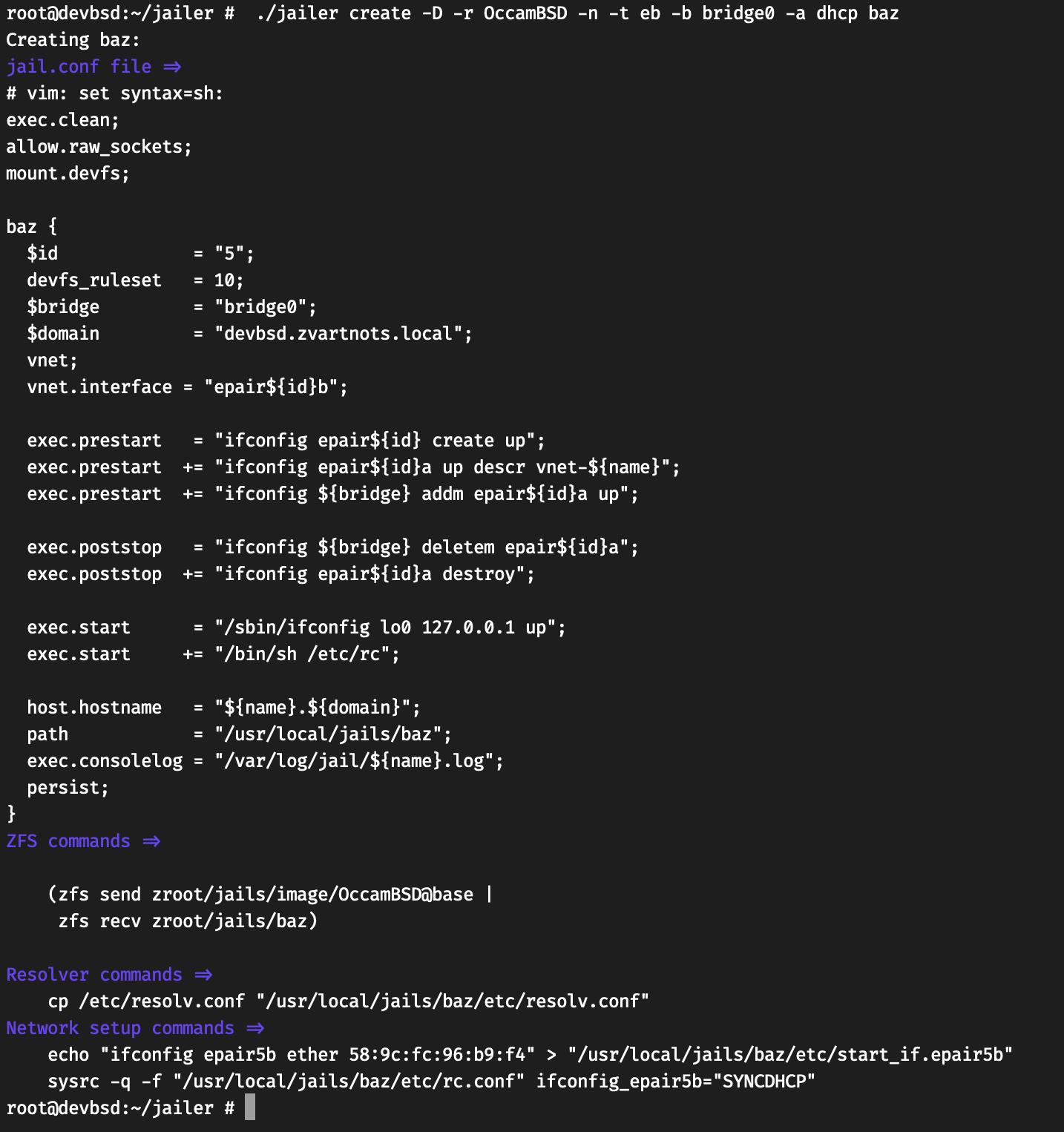 by adding -D Jailer would display what it would do, including post the jail.conf file, ZFS commands and any network setup commands.
A while back kfv has made a jailer init
subcommand that initializes the system. Things like rc.conf variables, ZFS datasets and applying our own patches. I just added some coloring and confirmation to that!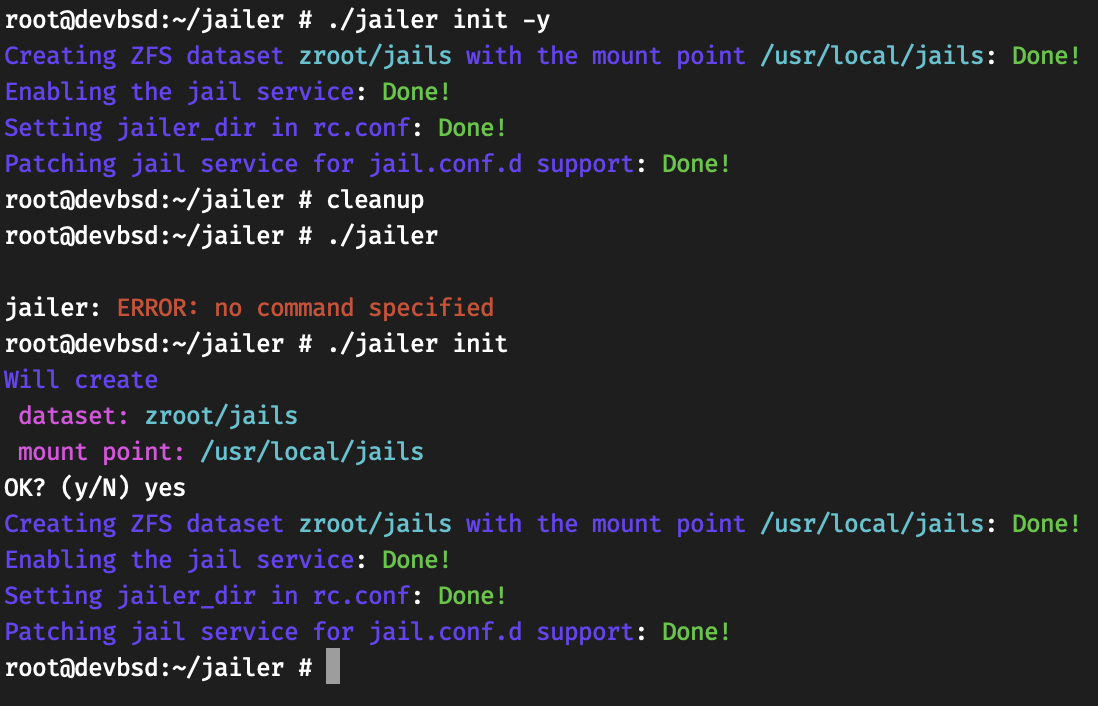 I think I will be making an official Jailer v0.1.0 release in the coming days!