I'm working on a new project, which is still only 10% done. For that project I chose to use the Oberon–2 programming language and the Vishap Oberon Compiler.
After seeing libxo on FreeBSD, I'm not sure I can go back to write or printf, so I decided to write an Oberon wrapper for it.
I just finished the basics but it's already usable for day-to-day outputs, containers/lists/instances and exit codes.
The source is at antranigv/voclibxo and here's a screenshot of what it can do.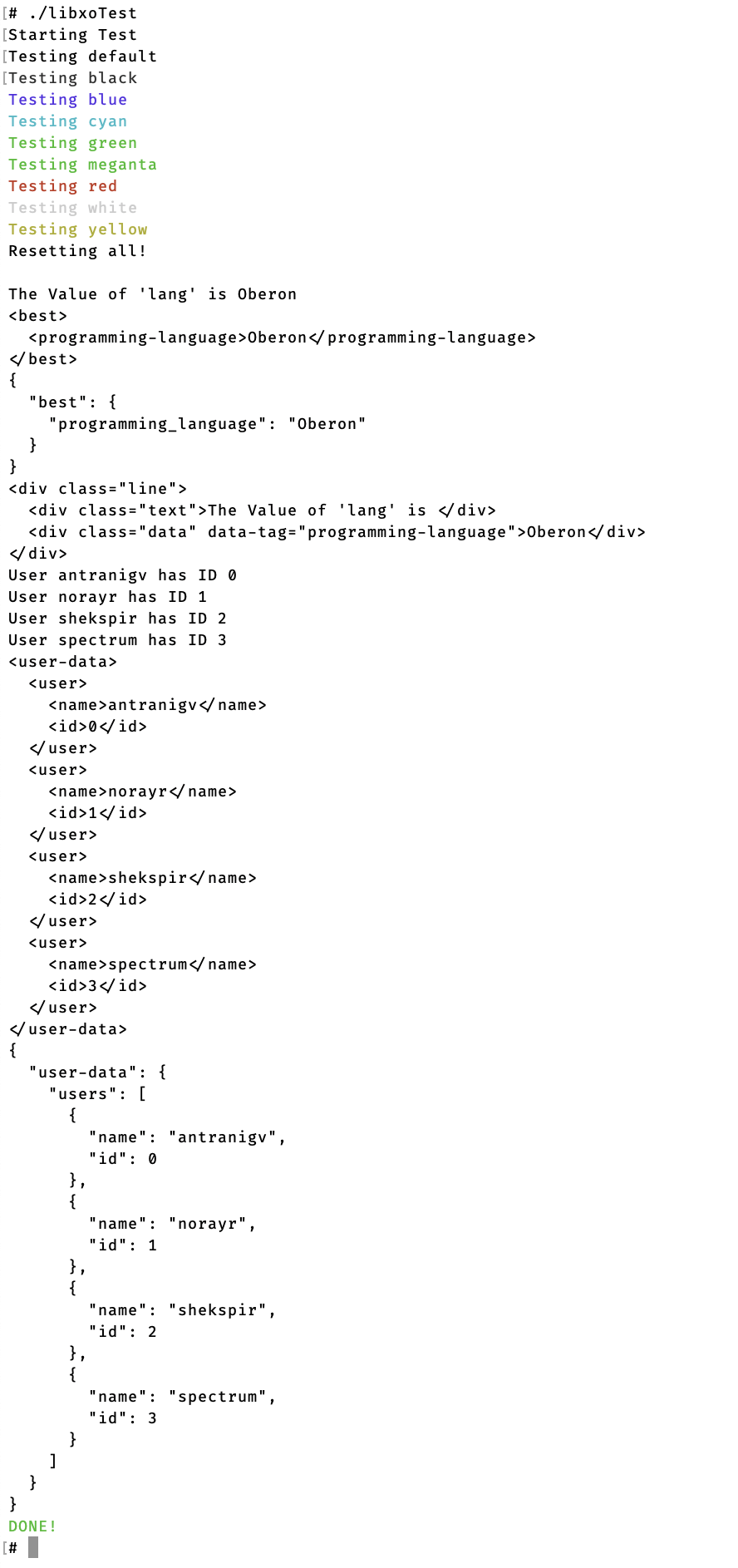 Next, I will be wrapping libucl in Oberon.
See you soon 🙂