A week ago I posted about Running arm64.aarch64 FreeBSD on QEMU/UTM.app on Apple Silicon, and looks like
Many people liked that post
Everyone asked about running graphics (Xorg)
It took me a while but in the end it was, again, a simple change.
All you have to do is to add this single line to /boot/loader.conf
efi_max_resolution="1920x1080"
Now, QEMU's display will not be 1080p, but it will be the following
VT(efifb): resolution 1024x768
Here are some screenshots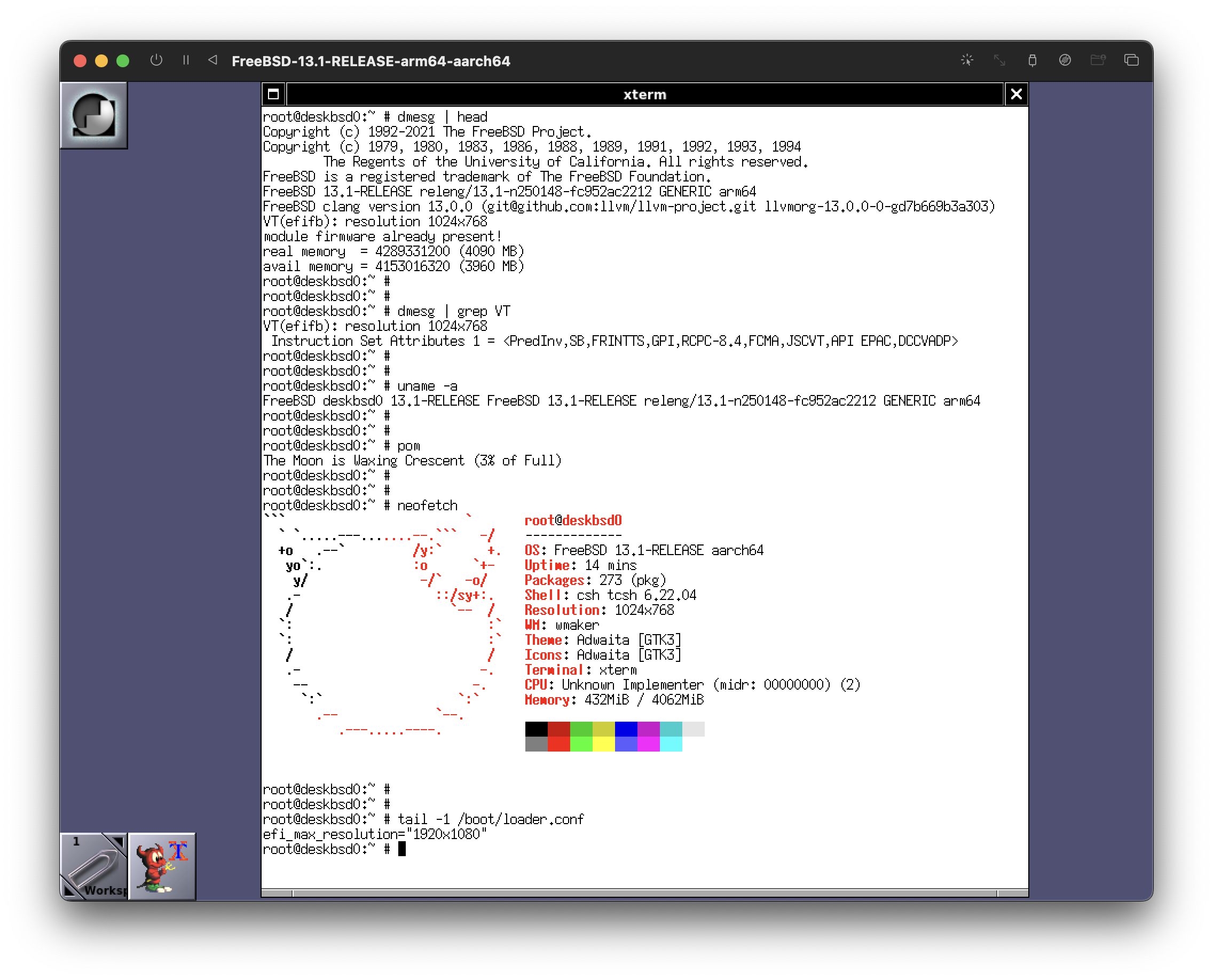 Here's also Firefox doing an HTML5 test. As you can see, it passed the exam!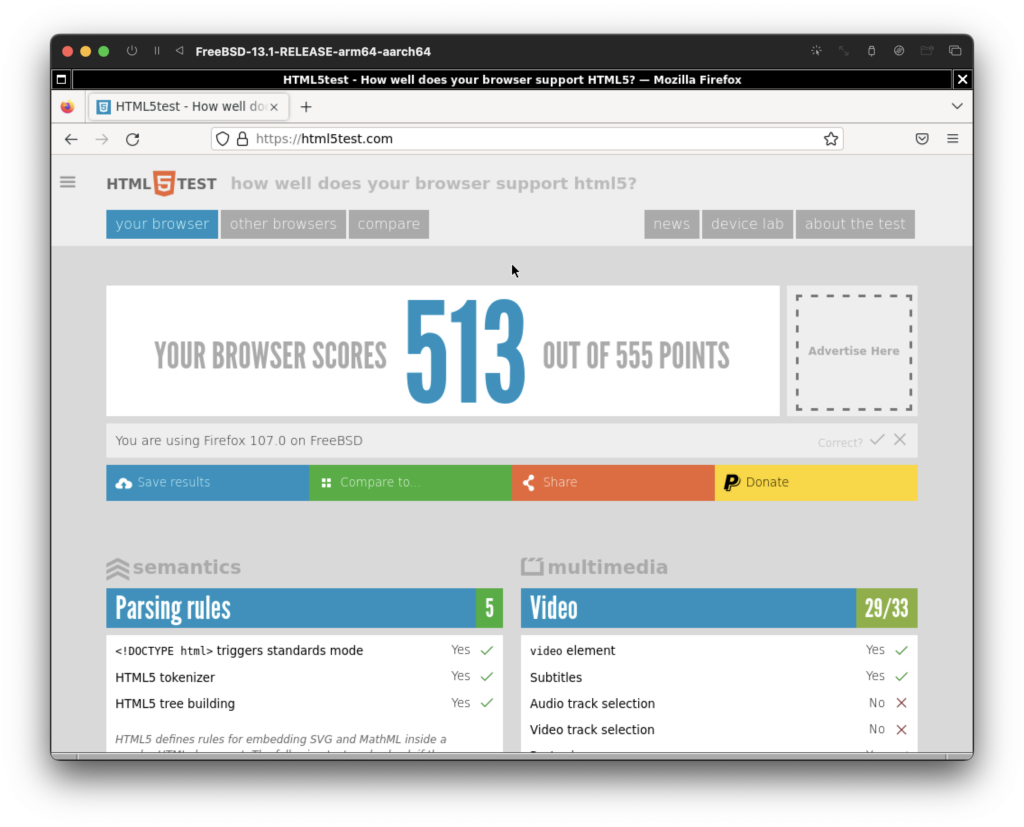 However, I'd like to get more resolution out of this. If you know how, please let me know.
That's all folks…