Like I said in my previous post, this is a long project and it relies on a lot of things 🙂
Wrapping libxo was fun, but wrapping libucl was way more complicated. However, it is done. It's not a complete port, however, it has the basics to get started. The goes is to have all wrappers match the their libraries.
The source is at antranigv/voclibucl and here's a screenshot of what it can do.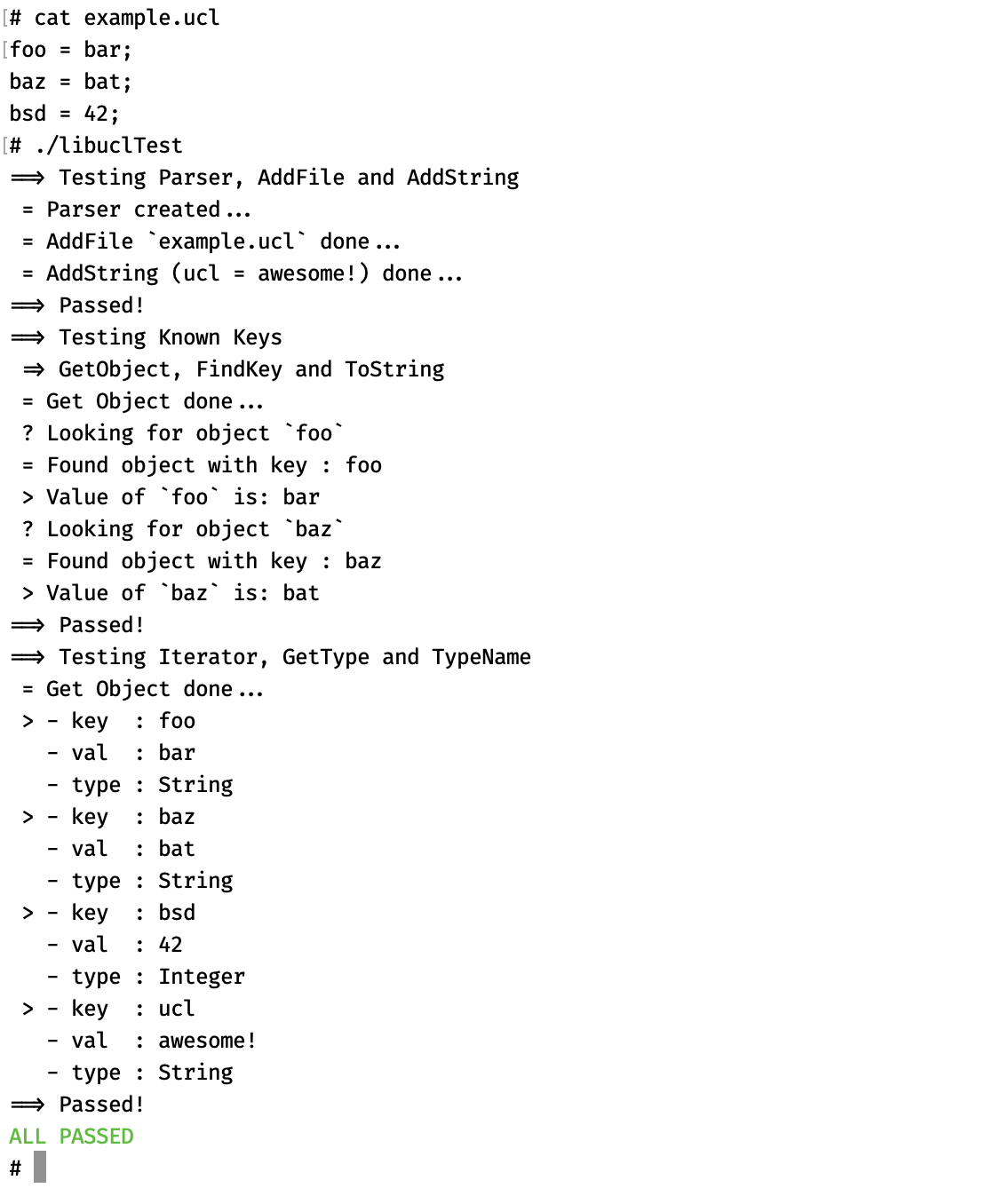 Next, I will be improving these wrappers and then work on lzc, a.k.a. Lib_ZFS_Core 😉
See you soon 🙂