I don't know if it's YouTube that chose this thumbnail or if it was someone from BSDCan, but I've gotta say, I love it! xD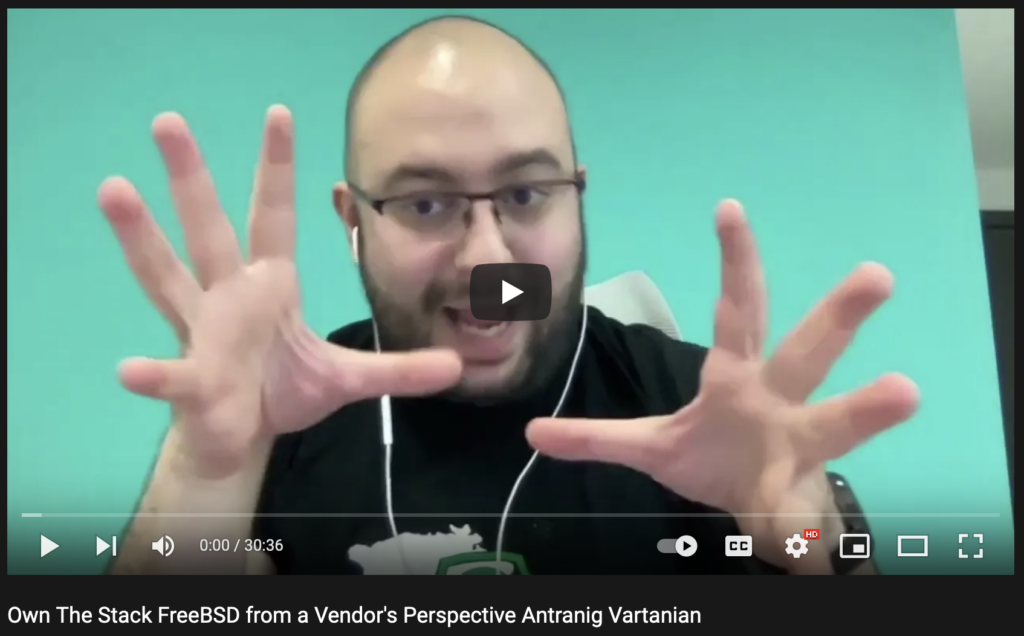 But in all seriousness, you can find my talk "Own The Stack: FreeBSD from a Vendor's Perspective by Antranig Vartanian (ft. Faraz Vahedi)" on YouTube.
There's a whole playlist, with each talk more interesting than the other.
Looks like I know what I will be doing this weekend ☺️